Evakuiran terminal 5
Panika u New Yorku: Sumnjiv paket na aerodromu JFK, evakuiran terminal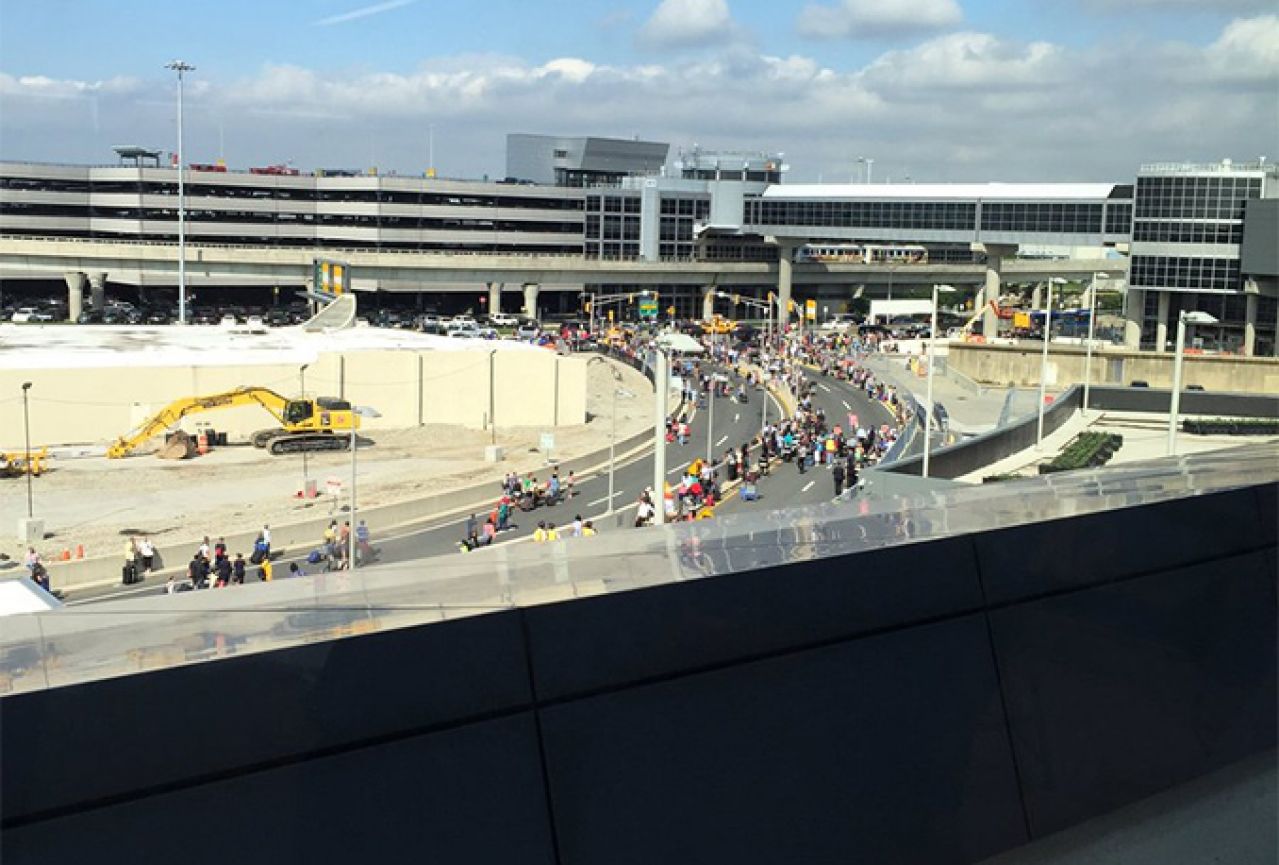 Tekst članka se nastavlja ispod banera
Policija je evakuirala terminal na međunarodnom aerodromu "John F. Kennedy" u New Yorku zbog sumnjivog paketa, javili su američki mediji.
Policija, koja nadgleda tri najveća aerodroma, zasad se nije oglasila ovim povodom, prenosi Tanjug.
NBC New York navodi da je evakuiran terminal 5. Na fotografijama objavljenim na društvenim mrežama mogu se vidjeti putnici kako izlaze sa torbama, prenio je Reuters.
@NBCNews @fox5ny @ABC7NY JFK terminal 5 evacuation in progress pic.twitter.com/q9BrbG3FXo

— will6410 (@will6410) 29. lipnja 2016.
BREAKING: One terminal at New York's JFK airport evacuated as precaution over report of suspicious package: NBC

— Reuters Top News (@Reuters) 29. lipnja 2016.
#JFKAirport terminal reopened after brief evacuation over bomb scare https://t.co/lRosws4Kv6 pic.twitter.com/XuQkha2iw7

— The Straits Times (@STcom) 29. lipnja 2016.
BREAKING: evacuation underway at Terminal 5 #JFK Airport; reports of suspicious package Photo: @will6410 pic.twitter.com/tj3UrscAKF

— Fox5NY (@fox5ny) 29. lipnja 2016.